How to write a good cover letter? Let's impress hiring manager in Nigeria
9 November 2017

You've got the right qualification and the skills, you've found the job on Job portals and you are ready to apply. The only difficulty you're having is translating your skills and experience into a blank word document. The text cursor blinks relentlessly, waiting for you to type.
The first words you write will be the very first words a potential employer will find interesting
They are your introduction, a blast of information that will set the tone for your entire cover letter. They are important. Luckily, they are easily conquered.
A professional cover letter is a short, single page letter you should include with every Job application or resume you send out. It's a quick way for you to introduce yourself to an employer and gives them a taste of you...not just your skills. They will get to know more about your skills by looking at your resume.
Not only does it act as an introduction, it will also let the hiring managers or the recruiter know exactly why you are sending them your information as well as potentially help open the door to future meetings and interviews! Remember, first impressions count, even when they're on paper, so let's make sure yours is as perfect as possible.
A good cover letter is your best pal. So, having said all of that, you need to learn how to write and address a cover letter properly. If you have not so good cover letter, your application can be thrown into the bin. Sorry if that breaks your heart!
Most employers receive more than 50 resumes for each position posted, while some receive hundreds. With the high unemployment rate in Nigeria, many people apply for jobs without even reading the Job title and descriptions. Giving the hiring manager lot of stress in sorting out the right applications.
Employers are looking for that perfect fit, but they are also overwhelmed by choices
Even seemingly small mistakes may cost you in getting interview. They can, after all, only fully examine so many options over the course of a busy afternoon. Unless you're applying to a large company with an independent human resources department, your reviewer has better things to do. You need to find the right way to get their attention, positively, from the very beginning.
You need to know who to address in a cover letter. Just Imagine you receive two cover letters. Both applicants are qualified, both letters are well-written. In fact, the only difference seems to be in their greeting. One person took the time to figure out where this letter was going and has addressed you by name. The other included a general greeting. Be honest who are you more likely to interview? I will gladly choose the candidate who included a personal greeting. You want to be that candidate, right?
Clearly not everyone can spend few minutes or hours making research to the right name of the hiring manager. When you cannot address your cover letter to a specific person, the next best thing is being professional. A 2011 study conducted by Saddleback University provides some insight:
"Dear Hiring Manager" Preferred by 40.5% of employers surveyed
"To whom it may concern" Preferred by 27.4% of employers surveyed
"Dear Sir/Madam" Preferred by 17.9 % of employers surveyed
Grammar and punctuation are the biggest mistakes made when drafting a cover letter. Be sure to use a colon in your greeting. Also, avoid being too familiar!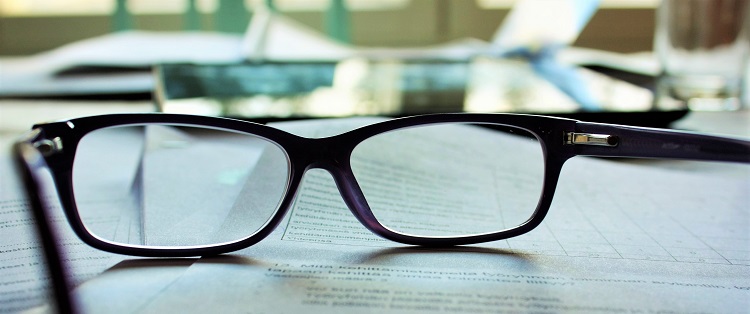 Follow these simple steps to writing a good cover letter:
Carefully read the job advertisement for mention of to whom you should address your cover letter.
Be sure to use the correct title.
If there is no name listed on the job advertisement, take to the internet for an answer. Do your research.
When all else fails, consider a phone call to the main office. Skip this if the job advertisement specifically lists no calls. One of our key employee at Sulfman consulting did the same and now she's our Office Manager/Executive Assistant.
If you cannot address your cover letter to an actual person at the agency to which you are applying, then you will need to use a general greeting.
Though there is some disagreement over cover letter greeting punctuation, the safest and most professional option is to use a colon. "Dear Hiring Manager:" is a perfect choice.
Armed with this new knowledge, you realize why the blinking text cursor has been waiting for you to type.
Now that you have the first requirement covered, there is probably an employer website you should be visiting. To know your market value visit www.followthesalary.com to compare your salary with other in Nigeria!
---